About Joining
What information will I need to join?
To complete the member registration, you will be entering the following:
Contact Information

Credit Card Information

A Username you want to use

A Password you want to use

Select the Everyone Enjoys Wordipedia plan.
Credit Cards we accept:
Visa

Mastercard

American Express

Discover



Your transactions are processed by Authorize.net,
the largest and most secure service on the Web.
We ensure your application and all interactions with WordipediaTM will be secure.
We are PCI compliant.

The Payment Card Industry Data Security Standard (PCI DSS) is a set of security standards designed to ensure that ALL companies that accept, process, store or transmit credit card information maintain a secure environment. (For information you can view information at

https://www.pcicomplianceguide.org.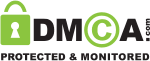 Choosing a Plan
Wordipedia is available in two subscription plans: Gold and Silver. The Gold Plan includes all features of Wordipedia. The Silver Plan does not include the Wordipedia Editors or the Multilingual Grammar Checker. The Trial Membership provides the Gold Plan for a 10-day period after which the Gold or Silver Plan can be selected. Members can switch and cancel plans at renewal.
What if I want to leave?
First, each month we give you an invoice in your email. In that invoice are instructions and a link to cancel or suspend your membership. You can also, at any time, log into your account and update your Member Profile including canceling your membership. Because of this, we don't offer refunds. Your billing will cease when you cancel unless your credit card has already been charged for the month.

Second, to cancel your membership any time on the Wordipedia website, log into your account as stated below and select MEMBERS ONLY and MEMBER PAGE. Then in section My Membership Information/Billing Info, click Enter Autopay Info. You'll be asked to login again for verification. Then a page will display your billing information. At the bottom, click the check box to Delete Credit Card Information and then click the Submit button. Your billing will cease when you delete your card, unless your credit card has already been charged for the month.

Here is the difference in these two cancellation methods. With the first method, you can later rejoin using the same account and email. With the second, your account is closed and your email associated with it is no longer valid, so you can't rejoin/join using the same username. You'll have to open a new account with a different email and username.
Canceling in any other way, including those incurring charge backs, may result in fees and expenses to you. Note: If you do not get an invoice in time to cancel via the first method and you want to cancel, then use the second method (deleting the credit card on Auto Pay in your Member Profile Billing Section).
How do I log into my account?
In your browser simply run https://www.wordipedia.org and then sign in with your username and password.
How do I update my profile?
Log into your account as above and select MEMBERS ONLY and EDIT MY PROFILE.
Guarding your Password
You are responsible for keeping your password secret and changing it as you desire. This is important because, should someone else have your password, they can modify your profile, change your password so you no longer have access, delete your account, and delete or change your credit card information.
Accepting our Terms of Use, Privacy, and Cookie Policies
Our Terms and Policies protect you and us. Please observe them.

By using this site and joining, you agree to our Terms of Use, Privacy, and Cookie Policies which you can view here: http://www.wordipedia.org/terms_of_use.php . If you do not agree, then please don't use the site. Thanks greatly!
We look forward to having you as a member of Wordipedia!